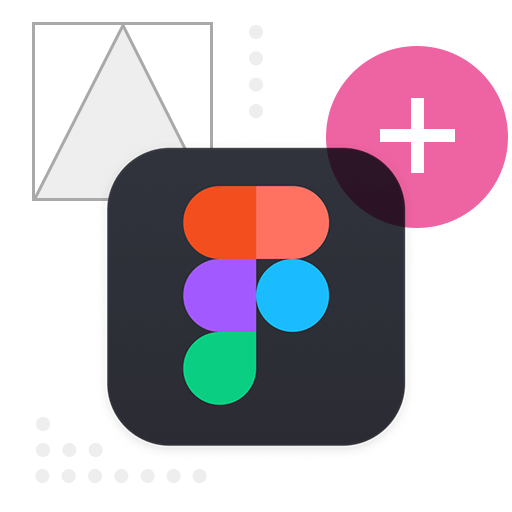 Starter Kit for your Figma
Material UI Design

project

Figma Material Design 2 UI Kit helps you quickly design android apps and (high fidelity) prototypes with hundreds of responsive components & widgets. Carefully crafted from ground up taking advantage of Figmas component system.

Download Figma UI KitBrowse Components
150+
Components
Buttons, Labels, Cards, Inputs and many more ready-to-use components.

Build prototypes by dragging them from the Team Library into your Figma canvas (or simply use Copy & Paste).
25
Layouts
Prebuilt layouts and pattern to create common user screens like Login, Signup, Gallery, Checkout.
Based on common UX best practices.
Pro version

5
Example Apps + Flows
Still thinking about the proper signup flow? We got you covered!
Ready made user flows and common app templates (finance, chat, social, ...).
Pro version
Free Material Design 2 UI Kit
Use it in your Figma projects – add hundreds of ready-made Material design elements to your Team Library.
Free UI Kit
130+ Material UI elements
Sample App prototype
Auto-Layout & Variants
team-library ready
Text Styles & UI Color Palette
100% based on Material Design Guidelines
Download now
Material UI Kit
Pro
For commercial use
+
350 advanced components
5+ App prototypes
Full design system
Example flows and layouts
Lifetime free updates 🎈
E-Mail support
$50 – UNLOCK PRO
We offer 100% money-back guarantee.
Material Design elements included in the UI Kit
Global Styles
App bar

3

Auto Layout
Avatar  

PRO

Bottom Navigation

2

Bottom App Bar

3

Bottom Sheets

2

Buttons

7

Calendar 

PRO

Card 

14

Character & Text Styles

8

Chips

4

Dashboard Items 

PRO

Data Table

PRO

Date Picker

PRO

App Example Screens

PRO

Feedback / Rating

PRO

Device Elements

6

Dialog 

5

Expansion Panel 

PRO

Grid list 

2

Icons 

48

Input 

5

List 

6

Material Colors

20

Menu 

4

Navigation Drawer

1

Notifications 

PRO

Images & Illustrations
Progress Bar 

PRO

Search Bar

2

Selection Control

2

Snackbar / Toast

2

Stepper

PRO

Switch

2

Tabs / Tab Bar

7

Toggle Buttons

2

Text Area 

PRO

Text Fields

18

Text Field Boxes

PRO

Toolbar 

PRO

Tooltip

4

Variants
Widgets  

PRO
Show in Component Explorer